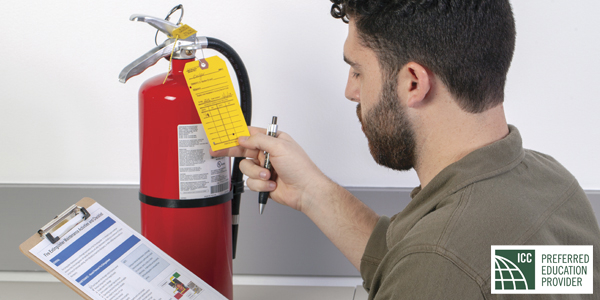 PORTABLE FIRE EXTINGUISHERS - Virtual Training Segment 3
with Jeff Hootman
$14900
7:00am-8:45am EASTERN
Fire Extinguishers - Segment 3 Course Description & Learning Objectives
The Portable Fire Extinguishers: Occupancy Hazards, Selecting and Calculating Coverage virtual training course provides participants a deeper dive into understanding Fire Extinguishers including how to determine the number of extinguishers installed based on occupancy hazard by explaining the proper selection and calculation process. This is segment 3 of a 3-part series.
Attendee Instructions:
The virtual training will take place on the Zoom video conferencing platform.
Participants will need to sign into their Zoom Account prior to the start of the training or download and install the Zoom app, available for your desktop, browser or mobile device. Download Zoom here.
Students should log in 5 minutes before the start time to ensure an on-time virtual training. Any student who misses more than 10% of the class will be asked to retake the class to be awarded the Certificate of Completion.
Dec

3rd

,

2020

Thu

from

7:00 - 8:45 am
12/3 FX Seg 3
For directions, call us at 1-888-349-5289